Robins Wellington assumes Director role at CADS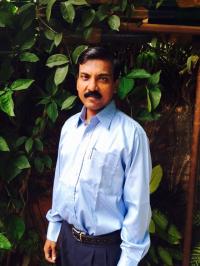 The Directors of CADS are delighted to announce that Robins Wellington, Chief Administrative Officer, has been appointed to the Board of Directors of CADS India with immediate effect.
In an extraordinary first year with the company, Robins has helped CADS India to prepare itself to withstand the strains of accelerated growth.
"Robins has made a remarkable contribution at CADS in a very short period of time," said Jey Nayagam, Executive Chairman of CADS India. "Beyond leading HR, IT and Finance, Robins has introduced a formal budgeting and financial reporting regime including monthly reports to the UK Board of Directors."
In his Chief Administrative Officer role, Robins was instrumental in CADS achieving ISO 9001:2008 quality management certification, making a significant impact on the business.
"Robins has helped the Directors chart a clear course for future growth with increased confidence," said Jonathan Fryett, Finance Director of CADS UK.
"I am honoured to be part of the distinguished Board of Directors at CADS India," remarked Robins. "I look forward to translating ideas from the drawing board to the playing field to tap the significant potential I see in CADS."